Who We Are
Located in Marshfield, Wisconsin, the Marshfield Area Pet Shelter is a 501(c)3 non-profit volunteer based organization actively engaged in raising funds to build a permanent humane shelter for the greater Marshfield area. MAPS is currently operating out of a temporary home on W 29th Street and at our Adoption Center located inside the Marshfield Mall. Open hours at the Adoption Center are Monday - Friday from 4:30-6:00 and Saturday from 11:00-2:00. Currently, we do not have open hours at our intake shelter on 29th Street, but appointments can be scheduled to meet our adoptable pets once we receive an approved adoption application.
Recent News
Festival Foods Provides Support to MAPS 6/29/18, 9/11/18, 1/19/19
Article by Focus on Marshfield
Meet MAPS Newest Employee!
Article by Focus on Marshfield
Kayla Wolf accepts OC Position
Article by Focus on Marshfield
MAPS Introduces New Program  
Article by Focus on Marshfield
Donate PAW POINTS!
Article by Focus on Marshfield
Update Interview, April 2018
Program recorded by MCTV
YOU Magazine Winter Edition
featuring MAPS President
Buy-a-Bone raises $ thousands $
Thanks Team Schierl and The Store
and all who purchased a Bone!
'Picking up the pieces' 
Article by Marshfield News Herald
OUR TEMPORARY HOME! Renovations are completed at 210 W 29th Street. We are very excited to begin our next step in helping animals in an actual facility, but fundraising efforts will continue to build a permanent facility on our land on Downwind Drive.
Video of our Before & After Photos:
Watch our transformation from outdated to outstanding!
Upcoming Events
Month View Calendar (click here)
---

A complete listing of Veterinarians, Pet Groomers, Pet Boarding, Pet Supplies, etc in Marshfield and Central Wisconsin.
---

    Greatest Need!
$ Cash Donations $
     
Large & Small Bags of:
   Purina Dog Chow (green bag)
   Purina Cat Chow (blue bag)
   Purina Kitten Chow (yellow bag)
Tidy Cat Scoopable Litter
Fresh Step Scoopable Litter
Wood Pellets (used for litter)
Battery Operated Cat Toys
Laser Lights
Kong Dog Toys/Durable Dog Toys
*
Cleaning & Supplies:
Mr Clean or Spic & Span Liquid Cleaner
Tide HE Detergent
Clorox/Lysol Wipes
Antibacterial Hand Soap & Refills
Germ-X Hand Sanitizer
Paper Towel / Kleenex
Kitchen Garbage Bags (13 gal)
Lint Rollers / Refills
*
Office Supplies:
Forever Postage Stamps
#10 Self-Seal Envelopes (Mead at Dollar Store)
Tape, Sharpies, Dry Erase Markers
Reams of Laser Copy Paper
*
Gift Cards from:
Festival Foods ~ Fleet Farm ~ Menards ~ Office Max ~ Wal-Mart ~ Pick n'Save
*
New or Gently Used:
Pet Carriers
NO Comforters or Pillows Please
---
---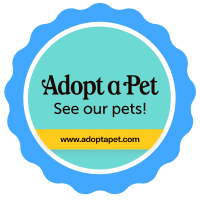 ---
---
---
Low Cost Spay/Neuter Options:
The Fix Is In
Mobile spay/neuter hospital throughout northern Wisconsin
Fix a Pet
Located in Clark County
Spay Me!
Madison, WI