Who We Are
Located in Marshfield, Wisconsin, the Marshfield Area Pet Shelter is a 501(c)3 non-profit animal welfare organization serving the greater Marshfield area. MAPS recently moved into our 9,000 sq ft brand new state-of-the-art facility located at 3500 Downwind Dr (behind Slumberland and across from Wildwood Animal Hospital). At this time, we do not have open hours for visiting our adoptable animals, but appointments can be scheduled to meet our adoptable pets once we receive and approve an adoption application.
State Kennel License #492209
Recent News
WE HAVE MOVED! 
Our dream has come true for local animals and the people who love them. $1.5 million dollars was raised to build the first humane animal shelter for the Marshfield area. Nine years in the making, we are now equipped to provide brighter futures for homeless animals. To learn more about our new facility, including pictures and our current tile/brick fundraiser, visit Our New Facility 
COVID-19 RESPONSE
Due to Covid-19 we DO NOT have open hours. You can still apply to adopt any of our precious pets online and an appointment will be made to meet your desired pet (once application is approved). Read more about our operational changes under our Covid-19 Response.
FREE PET FOOD PANTRY
Located right inside our front door at 3500 Downwind Dr, we provide cat and dog food to pet owners who may be struggling to feed their pets. We accept donations of dry and canned dog and cat food of any kind. Donations can be dropped off in our entryway and placed in our donation bin. The front door is always unlocked. Many thanks to all who donate food to make this service possible for our community. 🐾🐕🐈💕
Links to Recent News:
Tile/Brick Fundraiser Offers Once-in-a-Lifetime Opportunity
Paws For Brittany Goes Virtual
MAPS and United Way Team Up to Feed Local Pets
Dumpster Puppies Celebrate 1st Birthday
Dumpster Puppies' Case Inspires Change
---
MAPS featured on Your Town Marshfield! Air date 6/4/19.
---
Puppies featured on CBS' Inside Edition! Air date 4/24/19.
---
A LOOK BACK AT THE PUPPIES' JOURNEY & THEIR NEW HOMES 5/12/19
PUPPY UPDATE 4/7/19
Court date set for man who placed puppies in dumpster
Police arrest man for dumping puppies in trash can
Marshfield Police Department Press Release on Facebook
Antigo teen's non-profit raises $6,396 to help puppies
Articles by Marshfield OnFocus:
Puppies Rescued from Trash Can are Safe and Healthy
Dedicated Volunteers Rescue Dog
Supporters Brave Weather to Attend Fundraiser
Plans for Permanent Facility in 2019
Founder Takes Leap as Full-Time Volunteer
News Links & Articles:
YOU Magazine Winter Edition
featuring MAPS President
Buy-a-Bone raises $ thousands $
Thanks Team Schierl and The Store
and all who purchased a Bone!
'Picking up the pieces' 
Article by Marshfield News Herald
____________ 
We rely heavily on donations to help animals in need. We believe all animals deserve this chance. We receive no city, state or federal funding, nor any funding from national or regional humane societies or associations. The future success of our shelter relies on private donations. Please consider a donation to MAPS and make a difference in the life of a homeless pet.
---
Thank you for visiting our website.
Upcoming Events
Month View Calendar (click here)
---

A complete listing of Veterinarians, Pet Groomers, Pet Boarding, Pet Supplies, etc in Marshfield and Central Wisconsin. Thank you Mueller Local for providing this list!
---
PLEASE NOTE: At this time, Chewy.com is unable to provide us with donor information. Please notify us at marshfieldareapetshelter@gmail.com if you donate through our Chewy Wishlist so we can properly thank you!
---

Our Greatest Needs:
$ Cash Donations!
*
Gift Cards from:
Fleet Farm ~ Menards ~ Amazon
*
Pet Supplies:
Purina Cat Chow (blue bag)
Purina Kitten Chow (yellow bag)
Fancy Feast canned KITTEN food
Enclosed/Covered Cat Beds
Tidy Cat Scoopable Litter
Fresh Step Scoopable Litter
Wood Pellets (used for litter)
Battery Operated Cat Toys
Laser Lights
Kong Dog Toys/Durable Dog Toys
Pet Friendly Ice Melt Salt (for dog area sidewalks in the winter)
*
Cleaning & Supplies:
Mr Clean or Spic & Span Liquid Cleaner
Tide HE Detergent
Unscented Fabric Softener
Clorox/Lysol Wipes
Germ-X Hand Sanitizer
Paper Towel
Lint Rollers / Refills
Swiffer Dry Mop Refills
Brooms
*
Office Supplies:
Forever Postage Stamps
#10 Self-Seal Envelopes (Mead)
Command Strips (all sizes)
Laminating Pouches
*
Please donate the following items to St. Vincent de Paul or Goodwill.
(we have more than we need right now)

Towels, Blankets, Sheets
Dog Beds, Medium & Large Pet Carriers

We do not accept Comforters or Pillows
---
---
Low Cost Spay/Neuter Options:
The Fix Is In
Mobile spay/neuter hospital throughout central and northern Wisconsin
Fix a Pet
Located in Clark County
Spay Me!
Madison, WI
Precision Veterinary
Madison, WI
---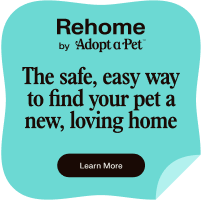 ---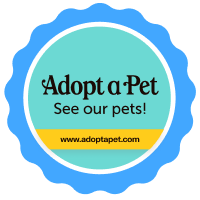 ---
---
---